A call for topics. And a "thank you."
by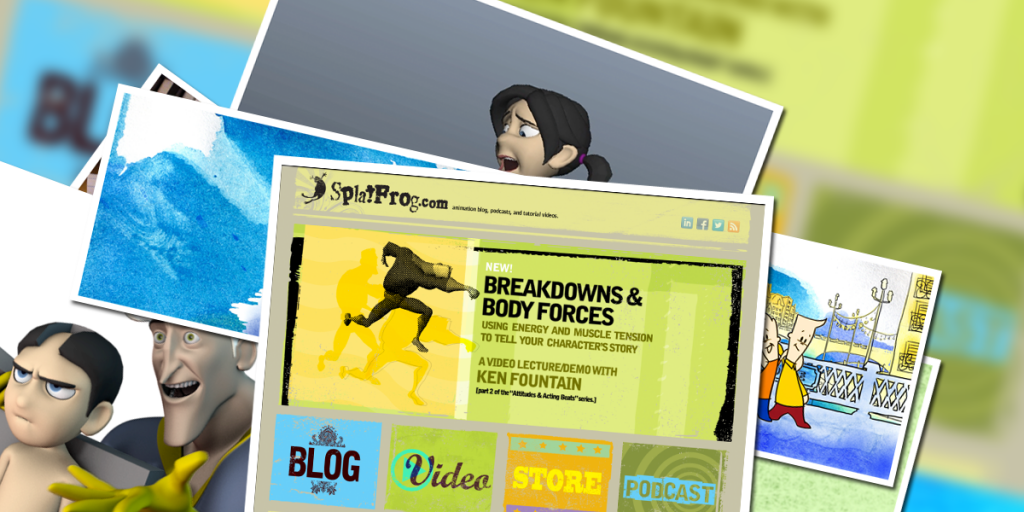 First, I'll start with the "thank you". The enthusiastic response to last week's video releases was so great. Thank you so much for all of the notes, comments and cheerful correspondences. It's always really scary putting something out there not knowing whether it is going to deliver on its intended purpose, so the encouragement and the reviews are really nice. Please, everyone, keep the conversation going. I'd love to hear what you might like to talk about in future videos and blog posts.
And speaking of that, the second reason for my post today is to ask for your input on podcast topics. Before I dive in to the standard interview format, or sit on camera and pontificate on all things animation, I'd really be more interested to know what specific animation related topics you'd like to have included.  My intent for the podcast is to create short 10-minute "how-to's", or more accurately "how-I-do's" on everyday performance-related or process-related things while in my animation workflow. Or, to steal some time from my friends and ask them to share some of their knowledge and experience to have a wider variety of approaches to draw from. But what will those things be? What would you like them to be?  I'd love to hear, so I don't go wandering off wildly in to the world of cheek muscle nuance, when what would really be more interesting is to get tips on IK/FK matching or something like that (ok, I think I just put all non-animators to sleep with that last sentence.) Anyway, let me know your thoughts (by posting in the comment section down below), and I'll start a list and begin to create a schedule 🙂
Lastly, I encourage everyone to drop some reviews on the product pages. I think it will help in two very important ways; 1) it will help me know what I can do better in future videos, and 2) it will help other animators know what to expect from the purchase they are considering. So, if you have an extra minute, I'd love to have your thoughts to share!
*UPDATE: REVIEW FORM NOW FIXED AND OPERATIONAL (phew.)
That's all for now. I'm cooking up a real blog post for this week, so stay tuned.
And, again – thanks!